"ITS SIMPLE…WE SAVE FINGERS, HANDS & ARMS BY AVOIDING PINCH POINTS & CRUSH POINTS" (SM)
Our only goal is to manufacture a line of safe hand tools to provide HSE Managers, Rigging and Slinging Trainers real solutions to create safer working conditions. The Stiffy Hand Tool is crucial to implementation of Hands Free and Hands Off Policies.
When used effectively and as designed, the Stiffy Hand Safety Tool™ provides a buffer zone of safety where personnel can guide, maneuver and spot suspended loads while avoiding pinch points and crush points. The Stiffy Hand Safety Tool™ gives operators a way to mitigate risk by equipping and training workers to not place themselves in danger by working in an unsafe proximity to hazardous suspended loads.
Shop Safe hand tools:
We manufacture 8 versatile tool styles in multiple sizes to meet your material handling needs.  We also offer custom tooling. Let us assist you in designing a custom tool to handle the job and keep your employees safe.
WHY USE STIFFY SAFE HANDS TOOLS?
Stiffy Hand Safety Tool:
Hands-off Tool to Spot Objects & Loads
…injuries to arms, hands, and fingers accounted for 26% of the total incidents submitted…
In 2011, injuries to arms, hands, and fingers accounted for 26% of the total incidents submitted in the Gulf of Mexico. Variable deck loads can thoroughly cover the main deck area with tubular, cutting boxes, tote tanks, etc. This equipment is continually being transferred which creates hazardous risks (pinch points) when spotting. The limited deck space means that Roustabouts have used their hands, fingers, and bodies in at-risk-positions to spot or remove loads.
New to our industry is a hands-off tool called the "Stiffy", a fiberglass push pole. Hercules 173 has field tested the "Stiffy" for six months with significant success in eliminating hand and fingers injuries when transferring loads. This tool uses opposing grab hooks to grasp taglines and slings.
Before placing hands on loads that are moving or have the potential to move, always stop and consider if an alternative method is available. Using the Hercules Power Tools, particularly the Job Safety Analysis process, pinching and caught-between hazards can be mitigated by use of proper planning, sound lifting procedures, taglines, signaling, and the "Stiffy Hand Tool" as an alternative method of final spotting assistance.
Save on Time & Manpower
I observed the crane crew offloading a boat load of 9.625 casing. During this operation only having one SHT, the man using it spotted every load on his end without help. The push – pull features of The STIFFY HAND TOOL made a big difference."
Applications:

Simply Put…
Anywhere there is a suspended load to guide!

Perfect for maneuvering loads in the shop, on-site pipeline construction, and especially drilling Platforms:
• Offshore & onshore-loading/unloading OTR trucks;
• "Hands-Free" Guiding: spotting & landing suspended loads;
• Maneuvering all types of tubular pipe (racked or on-platform):
• Snagging taglines & sling legs, and;
• Handling mooring lines at the dock.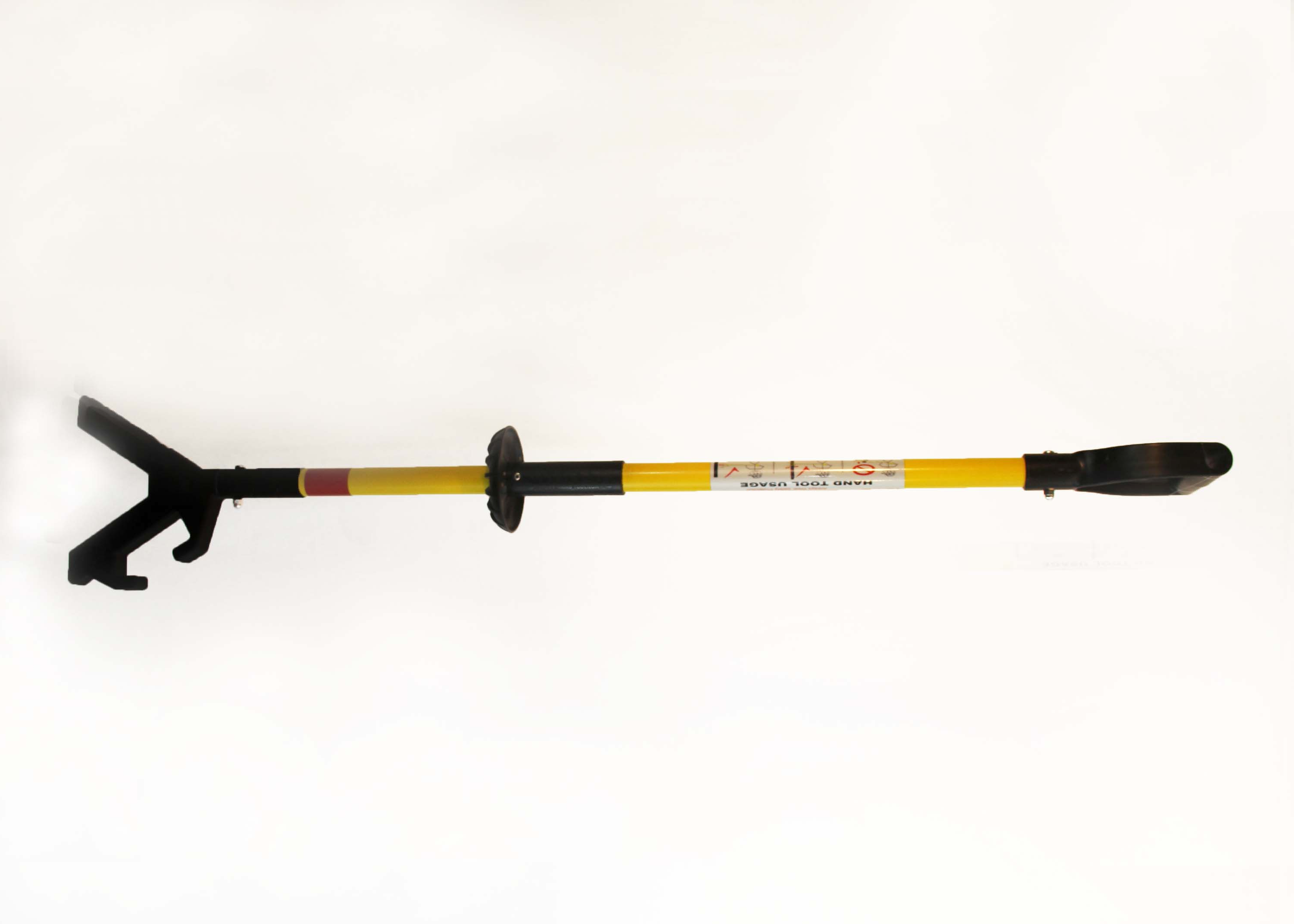 SHT2
OUR MOST POPULAR TOOL
GRAPHITE SLEEVE TO REINFOORCE HEAD CONNECTION
FULL 1/8″ WALL TUBING FOR STRENGTH & RELIABILITY
CURRENTLY USED FROM -ZERO IN ALASKA TO +120 DEGREES IN THE UAE
ENGINEERED "GLOVE SIZE" HAND STOP
1″X3/8″ RUBBER LINER PERMENTLY VULCANIZED TO SOLID NYLON HEAD
STAINLESS STEEL FASTNERS
ENGINEERED EPOXY BONDING
AVAILABLE IN 42″, 50″ & 72″ HANDLES

SHT2-HD
HEAVY DUTY VERSION OF OUR SHT2
SOLID TRIPLE WALL HANDLE
EXTRA LONG GRAPHITE SLEEVE AT HEAD.
AVAILABLE IN 42″, 50″ & 72″ HANDLES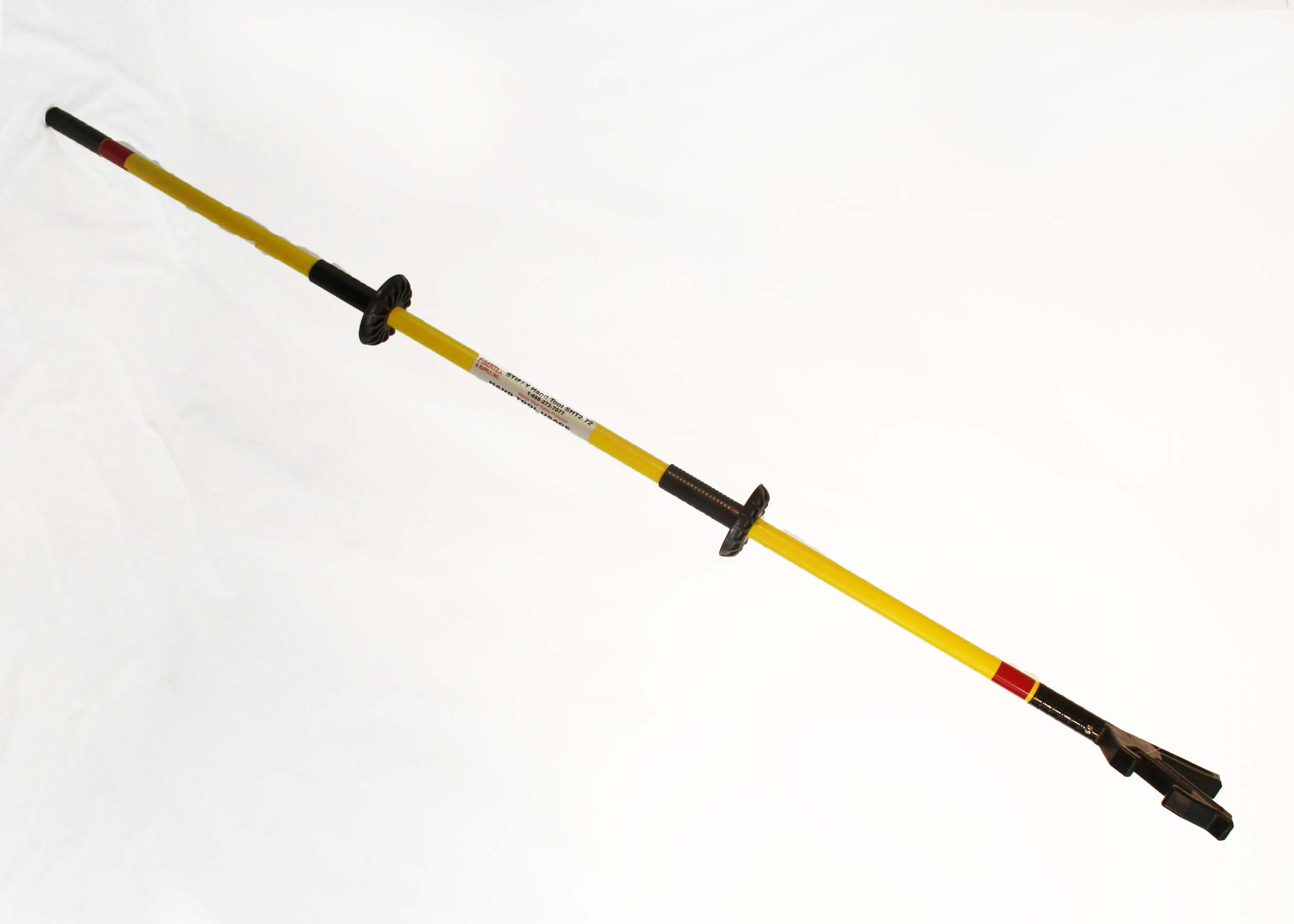 SHT3
SAME FEATURES OF OUR POPULAR SHT2 TOOLS
REPLACED D-HANDLE WITH 7/16″ TAPPED PLUG
INSTALL LAP LINK TOOL FOR MORE VERSATILITY
DESIGN YOUR OWN SPECIALTY TOOL AND INSTALL IT READY FOR USE.
AVAILABLE IN 42″, 50″ & 72″ HANDLES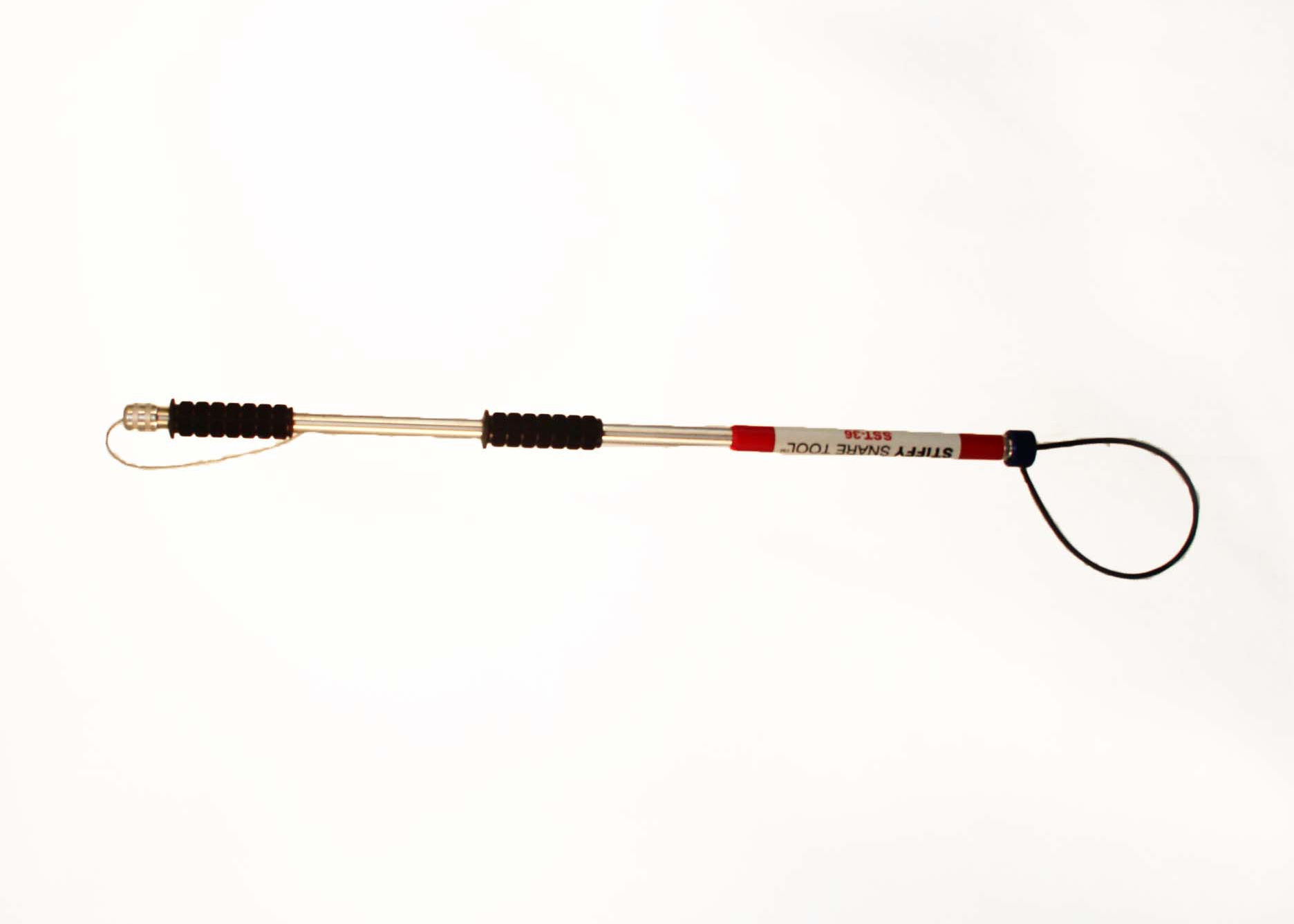 SST
360 DEGREE SWIVEL HEAD
STRONG ALUMINUM HANDLE
RUBBER COATED CABLE
ERGONOMIC RUBBER GRIPS
HANDLE UP TO 12″ OD TUBING
AVAILABLE IN 24″,36″48″ & 60″ VERSIONS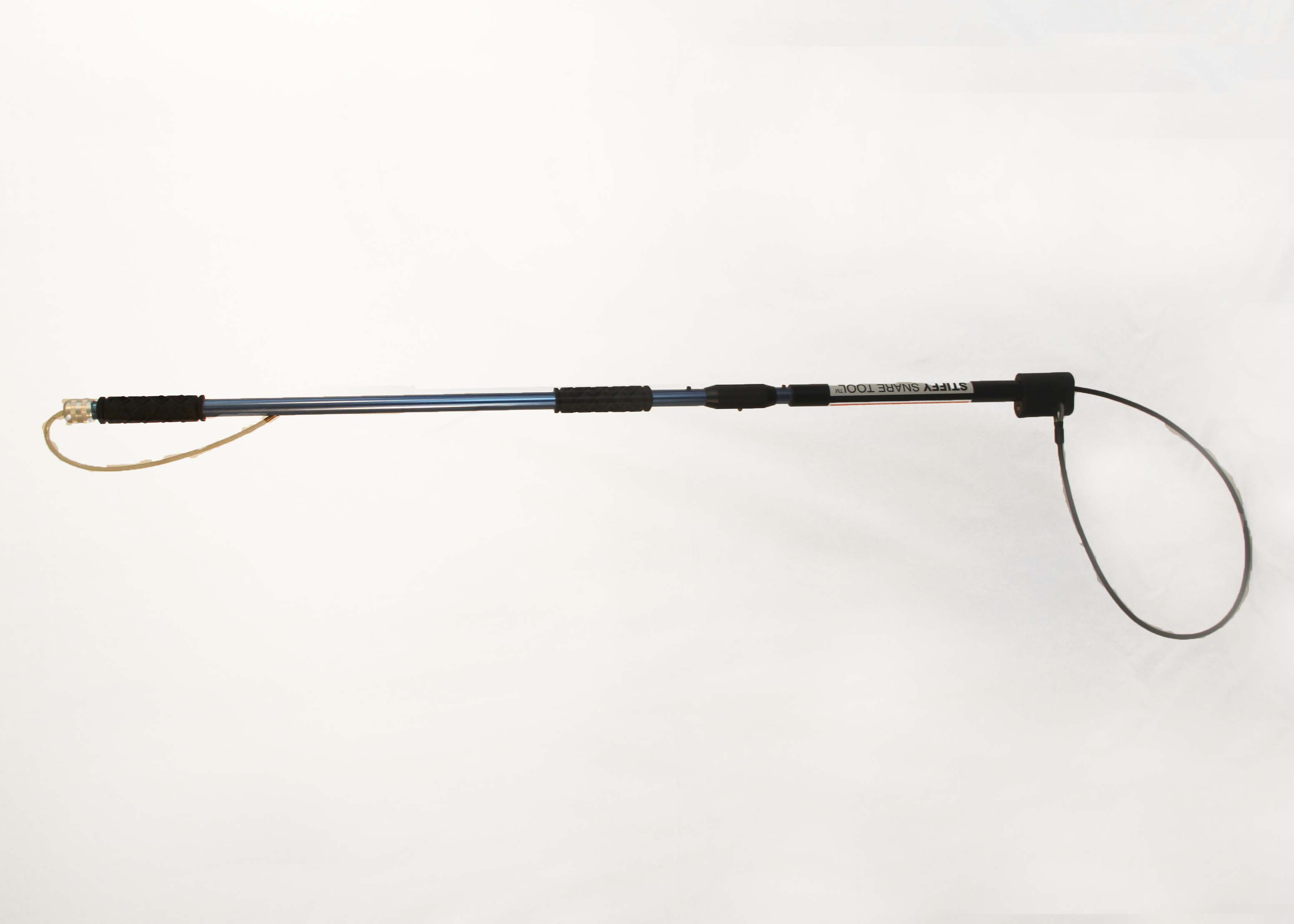 SSTDR
DUAL RELEASE CABLE ALLOWS QUICK RELEASE
NO NEED TO SLIDE OVER END OF LOAD
RUBBER PROTECTED HEAD
ANODIZED ALUMINUM HANDLE
AVAILABLE IN 36″, 48″ & 60″ VERSIONS
HANDLE UP TO 13-1/2″ OD TUBING